LEATHER QUALITY
To further enhance the quality of your product, we use full grain cowhide leather (the finest upper part of the calfskin).
The skin has been carefully processed in Italy using a chrome tanning process before receiving a semi-aniline finish to obtain a soft " touch " and a particularly pleasant "waxy" feel.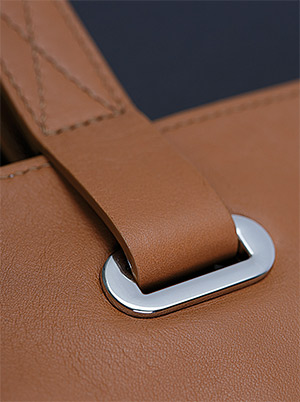 BUCKLES
Because luxury is hidden in the details, we have taken particular care to choose restrained and elegant buckles and metalwork.
These items are made in Italy, in steel or in a zinc alloy.
Their nickel or "gun metal" finish enhances the quality of your leather goods.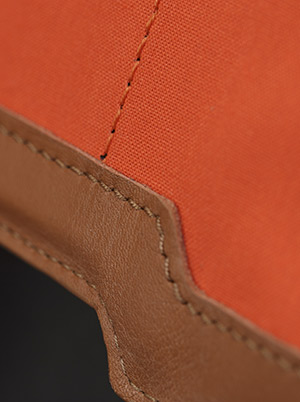 LININGS
We have been keen to partner with manufacturers in our region to develop this range.
The choice of 140 g/m2 100% cotton lining we offer you is woven and dyed in our local area.
Now it is over to you to play with the customiser to combine the colours and create the product that suits you.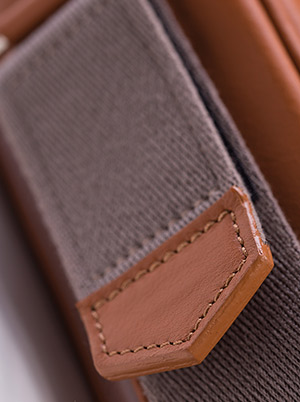 STRAP
The straps we offer for you to choose from are also manufactured locally.
Woven from 40 mm polyester fibre, they are silky and comfortable.
CARE OF LEATHER
For routine care of your leather product, apply body lotion (ideally baby lotion) with a cotton cloth.
Allow it to dry and buff it with a clean cloth.
GUARANTEE
Because your expectations are the same as ours, Sacar 1932 offers a 2-year guarantee against defects in the manufacture of our products, wear and tear being excluded from this warranty. Leather being a natural and living material, it can show small imperfections (irregularities or variations in skin texture) which do not alter its quality in any way.